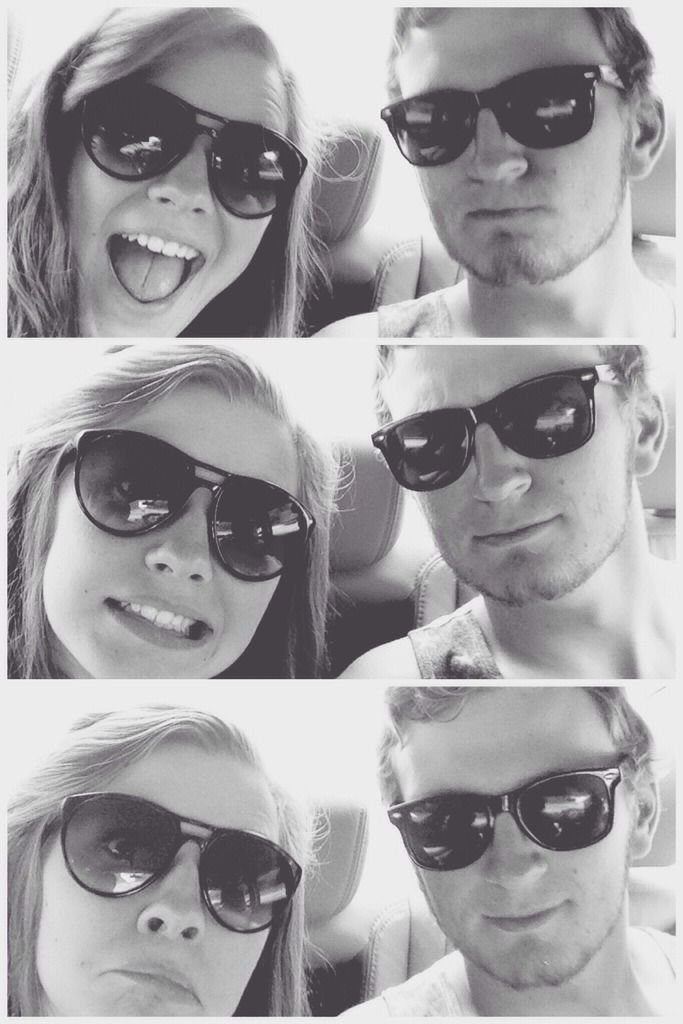 And we're on our way back home to SD. Right now I'm rushing to type this before I run out of complimentary wifi. Thanks for the 30 minutes O'Hare - I can totally download a movie and write a blog post in that extensive amount of time.
As we were leaving bright and early this morning (4:45am ugh!), we had to say goodbye to our families last night. Even after doing this for so long it doesn't get any easier. Adam and I haven't lived closer than 17 hours away from our families for the last three years and still I cry every time I have to leave. Embarrassingly enough, I lost it in front of my poor brother as he was driving me to Adam's parent's house. Thankfully he's a trooper and let me just sit there and leak quietly while we listened to the radio. What would I do without him?
It's certainly not easy living so far away, but I love the time we do get to spend with our people. We have two families that love us so much and cherish the time we get to spend with them. They all go out of their way to make every moment special. I feel so blessed getting to have two sets of parents, three grandparents, three brothers, and a number of aunts and uncles who constantly uplift and encourage us.
Thank you for loving us you guys. We miss you already and can't wait to see you again soon!